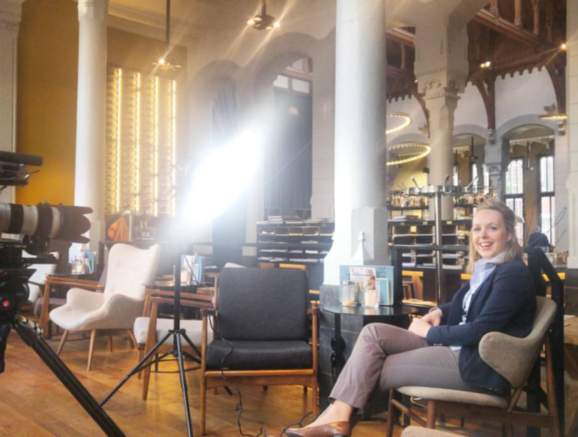 The tip of Lindsay, Front Office Supervisor:
Every weekend, A Guide to Leeuwarden organizes the Leeuwarden Free Tour, this city walk is the nicest introduction to the city.

The tours start at the Oldehoofsterkerkhof. The city walks last approximately one and a half hours. The English version starts Saturday at 12:00.

The local guides from A Guide to Leeuwarden know the hidden places of the city. On Saturday they will tell you about the name Leeuwarden, Mata Hari and the royal house.
On Friday another tour starts at 15:00, however this tour is in Dutch. The theme of Friday is Friesland. They tell you about the Frisian Language, Oranjekoek and Elfstedentocht. If you understand Dutch, you may join.

This is a Free tour. You do not have to pay in advance, at the end of the tour you can give the guide a voluntary contribution. As a result, our guides do their utmost to entertain you and pay you afterwards what you value the tour!